The Charles Koch Foundation (CKF) and College Pulse have released the results of a new survey showing that while college students were somewhat underwhelmed with higher education's rapid transition to online learning, they are optimistic that online learning will improve in the future.
"At a time of unprecedented uncertainty in higher education, it's more important than ever for institutional leaders to listen to — and prioritize — the voices of their students," said CKF Executive Director Ryan Stowers. "Online learning has tremendous promise as a tool to help institutions scale high-quality education. This survey makes clear that while many students still prefer in-person learning, the pandemic is creating a renewed sense of urgency among both students and instructors to implement technologies that can facilitate more effective remote learning."
Given that online classes were rolled out rapidly, it is not surprising that students experiences were uneven. Survey results indicate that the challenge for schools will be to ensure that staff are equipped with the appropriate teaching tools and training so students can benefit from remote learning options going forward. Indeed, more than six in 10 students indicated that better technology platforms could improve the quality of online programs.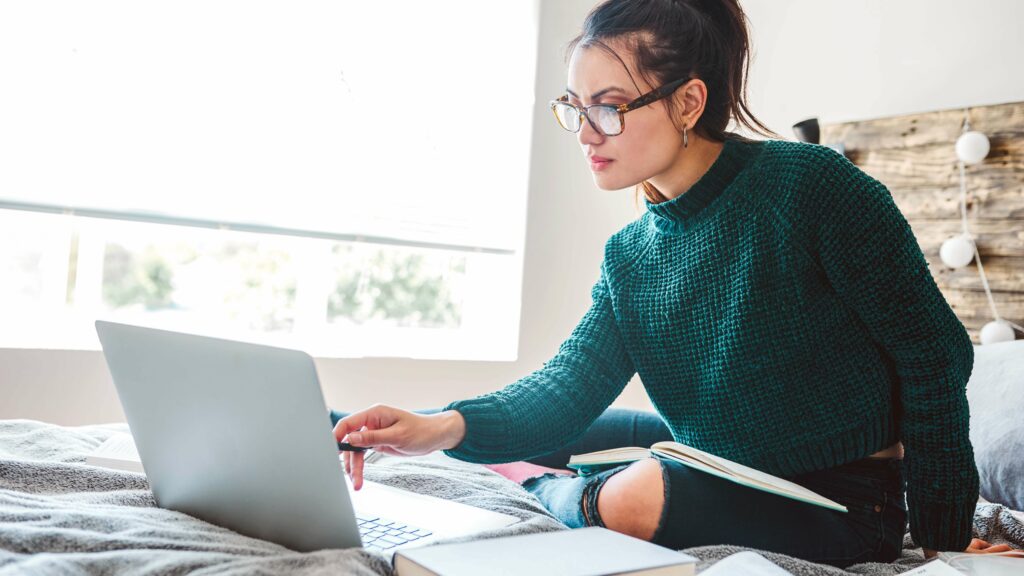 Students also emphasized that schools and faculty must adapt content to an online format. As one respondent observed, "The effectiveness of online learning depends on the class. The classes that try to mimic exactly how normal classes were run end up being really unenjoyable and ineffective. But the classes that change their format and allow me to work at my own pace were actually somewhat better than in-person classes."
A majority of students, including 66 percent of public university students, said they had taken online courses before COVID-19 forced schools to transition to virtual learning. Students at private colleges were less familiar with online options, with only 36 percent having taken an online course prior to COVID-19 disruptions. Students with prior online learning experience were significantly more likely to say last semester's online classes were effective than were those with no previous experience.
Students gave institutions and professors good marks for their work during the transition off campus.
When asked how well their college or university responded to the coronavirus outbreak, nearly seven in 10 students said their school did an excellent (23 percent) or a good (46 percent) job. Around half of students (46 percent) said most of their professors were able to effectively transition from in-person classes to online instruction.
The survey also asked students about their expectations for return to school—three-quarters said they do not think they will be back on campus next term—and other types of programs and services they would like to see their college or university do a better job of providing.
Helping students find jobs and lowering the price of expensive textbooks were students' top priorities for their institution in the wake of the pandemic. Those priorities were especially important for Black and Hispanic students.
These results seem to indicate that students do not believe that technology itself is not a solution, but when paired with thoughtful curricula and engaged teachers, online learning has the potential to help institutions scale high-quality education.
"It's clear that while students are empathetic to the challenges their schools have faced during the pandemic, they also want colleges to prioritize their post-graduation prospects at least as much as their academic experience," said Terren Klein, CEO of College Pulse. "Crises like this one create both challenges and new opportunities for institutional leaders — and results like these may point the way for colleges to re-imagine their approach to serving students in the months to come."
The survey included responses from 5,000 full-time undergraduates at more than 200 U.S. universities. More information about the survey is available here.
About College Pulse:
Founded in 2017, College Pulse is a survey research and analytics company dedicated to offering custom research solutions to help businesses and nonprofit organizations better understand and connect with American college students. Their survey research technology produces results at unprecedented scale, speed, and accuracy from their student panel, which includes more than 385,000 undergraduate students representing more than 1,000 two- and four-year colleges and universities in all 50 states